TOURS IN BANGKOK - EXPLORE OUR BANGKOK TOURS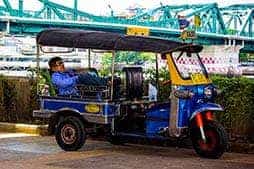 BANGKOK ALL INCLUSIVE TOUR
 This is on of the best tours in Bangkok 'first time' visitors to Bangkok. Visit the Wat Phra Kaew, Wat Pho and many more of Bangkok's highlights on this private tour in Bangkok.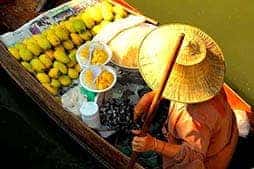 FLOATING AND TRAIN MARKET TOUR
Visit the hectic and fun Train Market and Damnoen Saduak Floating Market. Discover the Floating Market and Thai countryside by boat. Eat delicious food at Don Wai sweets and food market.
BANGKOK FOOD TOUR
A delicious feast traveling around Bangkok town by local transport to taste some of the best Thai food around. Explore Chinatown, foodmarkets, eat the best padthai and make many surprise stops.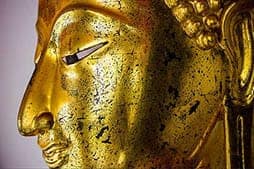 ANCIENT AYUTTHAYA TOUR
This is the best introduction to Thailands history. On this day tour from Bangkok to Ayutthaya you'll emerge yourself into the history of Thailand and Asia. Your private Thai guide will show you all.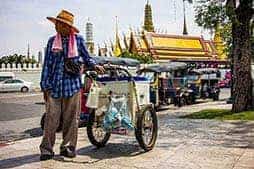 BANGKOK TAILORMADE TOUR
If you already have a list of places you want to see in Bangkok this fully customizeable tour is the best tour for you. With your Thai guide and by private car or public transportation.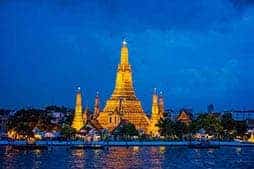 THE BEST BANGKOK TOURS
This link will take you to our overview page of all the tours in Bangkok that we offer. If however you can't find your Bangkok tour here please don't hesitate to send us a message.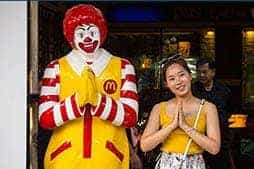 BANGKOK SHORE EXCURSION
This one day tour from Laem Chabang port is the perfect private tour to Bangkok if you want a private and fully customizeable tour from Laem Chabang cruise ship port.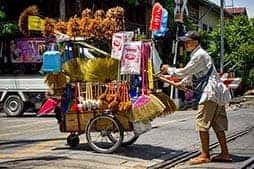 LAEM CHABANG BANGKOK TOURS
For cruiseship passengers that arrive and stay overnight at Laem Chabang port please check out our 2 days Shore Excursions here. Tours to Bangkok, Ayutthaya and Pattaya.
OUR STORY..
It started with a kiss, in the back row of the classroom… Well not quite like that but our story did start with love. The love for Thailand and the love to share this with our guests is what shows while on one of our tours in Bangkok …
Maybe faith brought us together when we met 'on tour'. The girl as the guide, the boy as the tourdirector… And so our journey through happiness began and our small company offering you some of the best private tours in Bangkok was born.
The tours in Bangkok we offer can all be catered to your wishes as this is what we do best, listen to your special wishes and create the best experiences especially for you.
Therefore even now, almost a decade later, we still love riding this 'wave' to share our love and passion for Thailand with our guests.
Most of all, our love for Thailand is what makes us passionate…
OUR MOST APPRECIATED BANGKOK TOURS.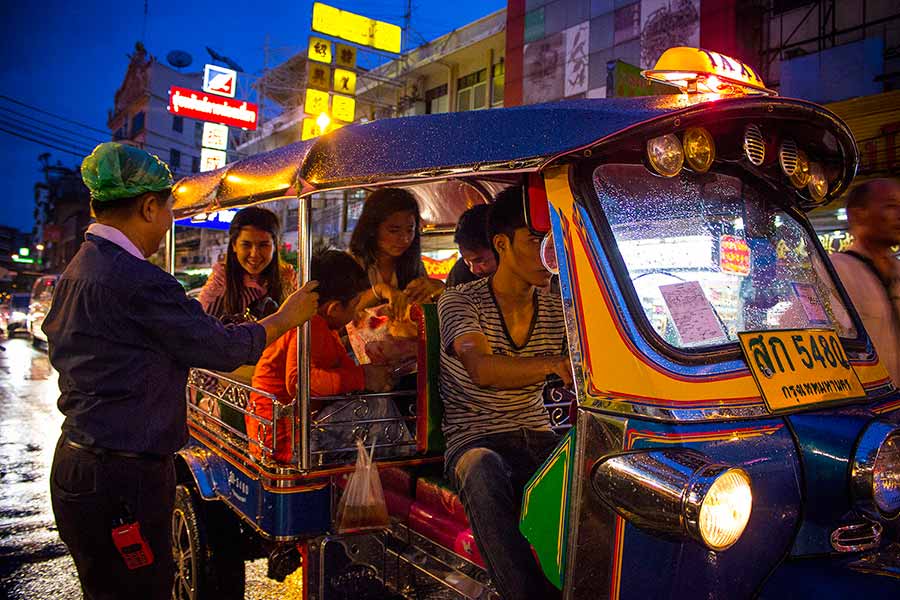 PRIVATE TAILOR MADE BANGKOK TOUR
Our previous guests love this private tailor made tour in Bangkok. So for sure you will love it even more!
On this private Bangkok tour you get to decide where to go and what to do and in what pace. So you can be guaranteed to have the best experience possible!
With your private guide and friend you can decide where to go when you meet in the morning. During the day you can craft and adjust this private tour as you like. Bangkok will captivate your senses in every way. We know that you want to give your senses the most precious experience. So we'll give you the freedom to follow your moments in awe.
With your personal, fun and experienced private guide, you will journey through time while visiting ancient temples, hidden markets and local neighborhoods. Why not hop on a tuk tuk for a short 'fun ride'? Get some of the best fried noodles in town, or visit a local temple to chat with a Buddhist monk. Almost everything is possible..
Your guide and friend will take you everywhere you want to go in Bangkok or surrounding places hence many people have said before, it's really a great way to see it all! The marvelous Royal Palace, Wat Pho, local markets, Chinatown, the old and undiscovered areas with wooden house, great local Thai restaurants and so much more. You name it and we'll take you there!
We are waiting to give you everything you dream of with our private Bangkok tours…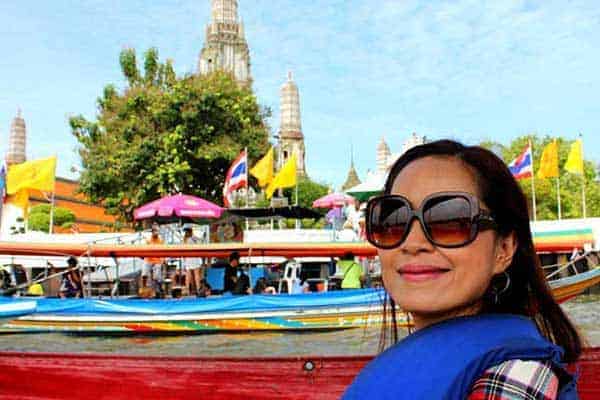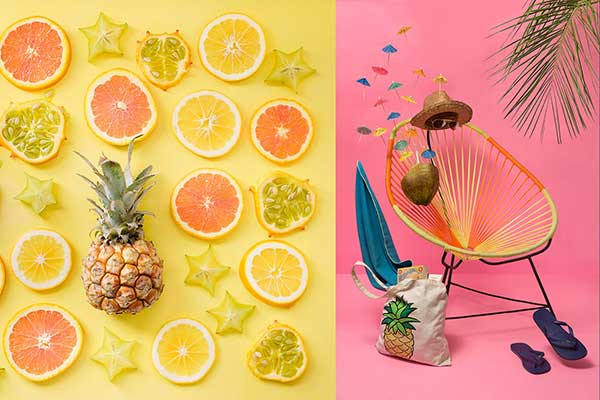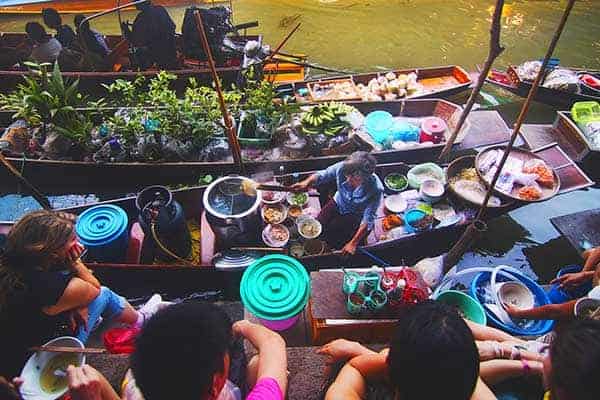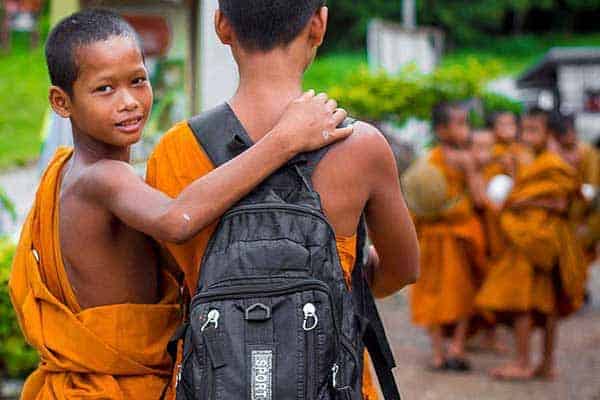 YOUR PRIVATE GUIDE IN BANGKOK..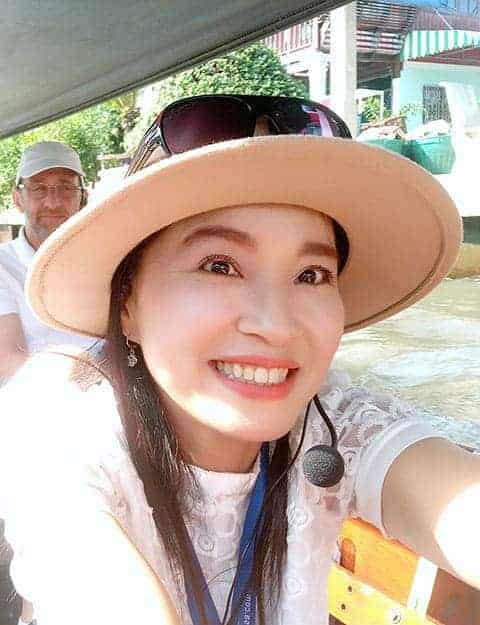 GUIDE ANGMO
Private Bangkok Tour Guide
As a licensed tourguide for more then a decade now, it is still my passion to let my guests experience the essence of 'Thainess' as we call it. I love to give you real Thai insights into what it is to be Thai. The way we think, live and act. And of course you'll get to know why Thai people love food so much. As happiness is my religion, I love to share this with my new friends who love to discover Bangkok with me. READ ON..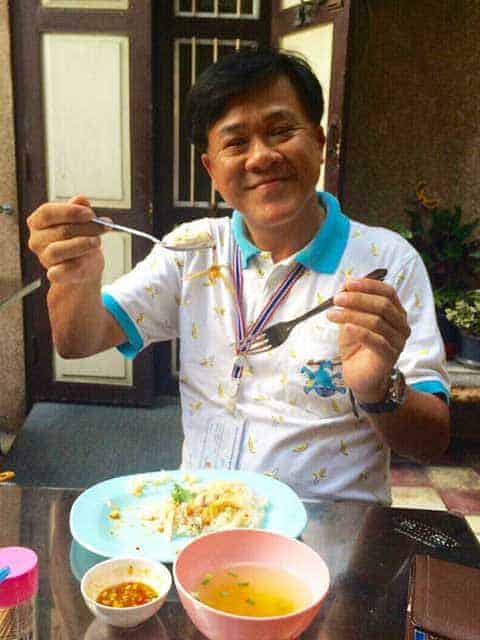 GUIDE TOMMY
Private Thai Tour Guide
The thing I love the most about my life and job is that I meet new people from all over the world on almost a daily bases. This gives me the opportunity to make friends with them. With my new friends I love to explore the delicious side of Thailand and explore many streetfood restaurants at night. Most of all as a local Bangkok and Thai guide I know my way around all the historical sites in in the city and love to roam the backstreets and hidden parts of Bangkok with my friends for a day or two. READ ON..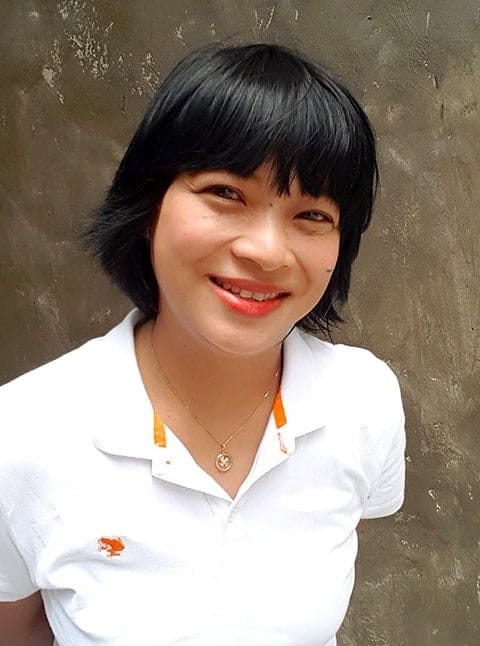 GUIDE JAY
Private Tour Guide Bangkok
Cruisin' down Bangkok's memory lane while exploring all the historical sites, the newest restaurants and local markets for bargain shopping are some of my favorite activities in Bangkok. And the best is to do this with my guests for the day! Hopping on a tuk tuk or going down the Chao Praya river by express boat is the most fun way to discover my city! Therefore I love my city and to share the best spots in town with you! READ ON..

TRAVELERS FAVORITE EXPERIENCE..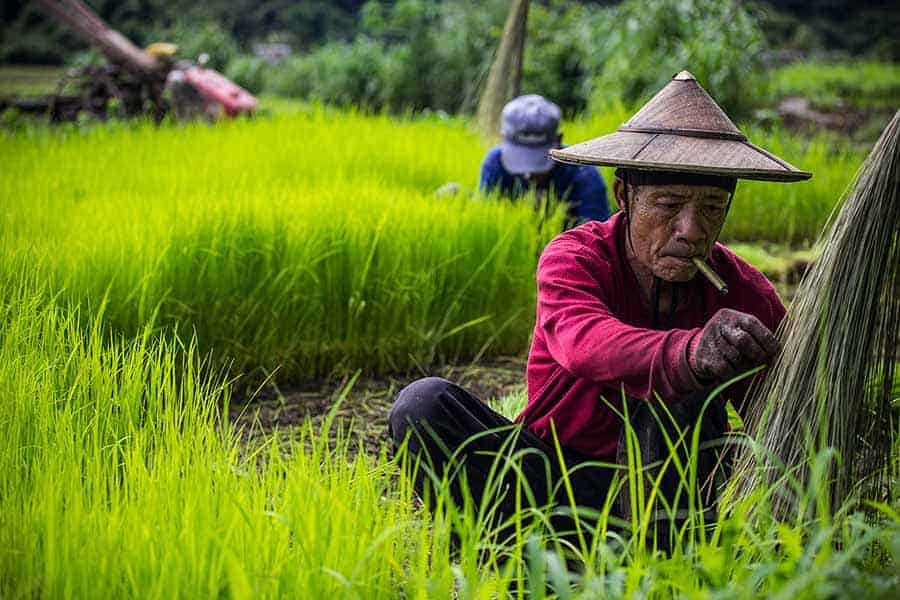 MULTIPLE DAYS PRIVATE BANGKOK TOURS
If you're on a trip to Bangkok and you have a few days to spend in this bustling city, then this multiple custom made tour is all you need. Just tell us how many days you have for exploring Bangkok with your private guide and which places you want to experience.
As these days are all about you we will custom make this tour as you like. For example a full day though Bangkok as a local while using public transportation like the river boats, tuk tuk's and skytrain. then the next day by private luxuxry van and driver cruise out of town to the floating market and fun train market areas of Damnoen Saduak and Talad Hom Loop.
If you love history and cultural explorations we cater to that. But if you would like to stop for a traditional Thai massage to relax your senses, we'll let you relax for that. Bangkok is widely known for shopping so if you want to get the lastest Thai fasion we'll let you shop at some local fashion market. And if you love food…. we'll adjust our choice of restaurant so you can aste all your favorite dishes at some of the best restaurants in Bangkok.
Whenever you ask yourself what to do in Bangkok let us emerge you into Thai history and culture with one of our private Bangkok tours. Let's get inspired. Just tell us what you love, like and wish for.
Why follow others if we can follow you?
99,557 % 5 STAR REVIEW RATING..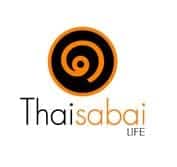 THAI SABAI LIFE – BANGKOK TOURS
5/73 Wararom 81, Village Bang Bon 5, Kwaeng Bang Bon, Bang Bon, Bangkok 10150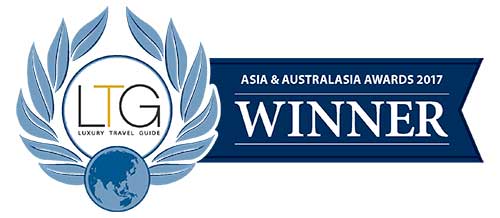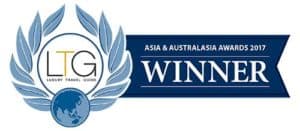 "FIRST CLASS"

First of all our family can't recommend our guide Neng highly enough. She was very informative regarding all the places we wanted to visit, especially your Royal Palace. Her English was very good . We were collected from our ship by the most wonderful van. This was very comfortable and exceeded our expectations being very luxurious. We had the best day and Neng took us to a very nice floating restaurant.
"THE PERFECT BANGKOK TOUR"

Our group of three 65+ couples just returned from an Asian vacation and spent three wonderful days touring Bangkok with Angmo. She is the most wonderful tour guide! She has a terrific personality and took us to all the expected religious, historical and well-known sights while also showing us the way typical people live.

You would be very fortunate to secure her for a single or multi-day tour!
"DEFINITELY RECOMMENDED"

We had the wonderful Angela as our guide for a 2 day tour of Bangkok. First thing she did was to plan the trip according to our interests, it was a completely custom made itinerary! She always had the right information at hand and a big, contagious smile on her face. And lots of patience with us!

Definitely recommended and we'll surely be back for more!